Blaze EZ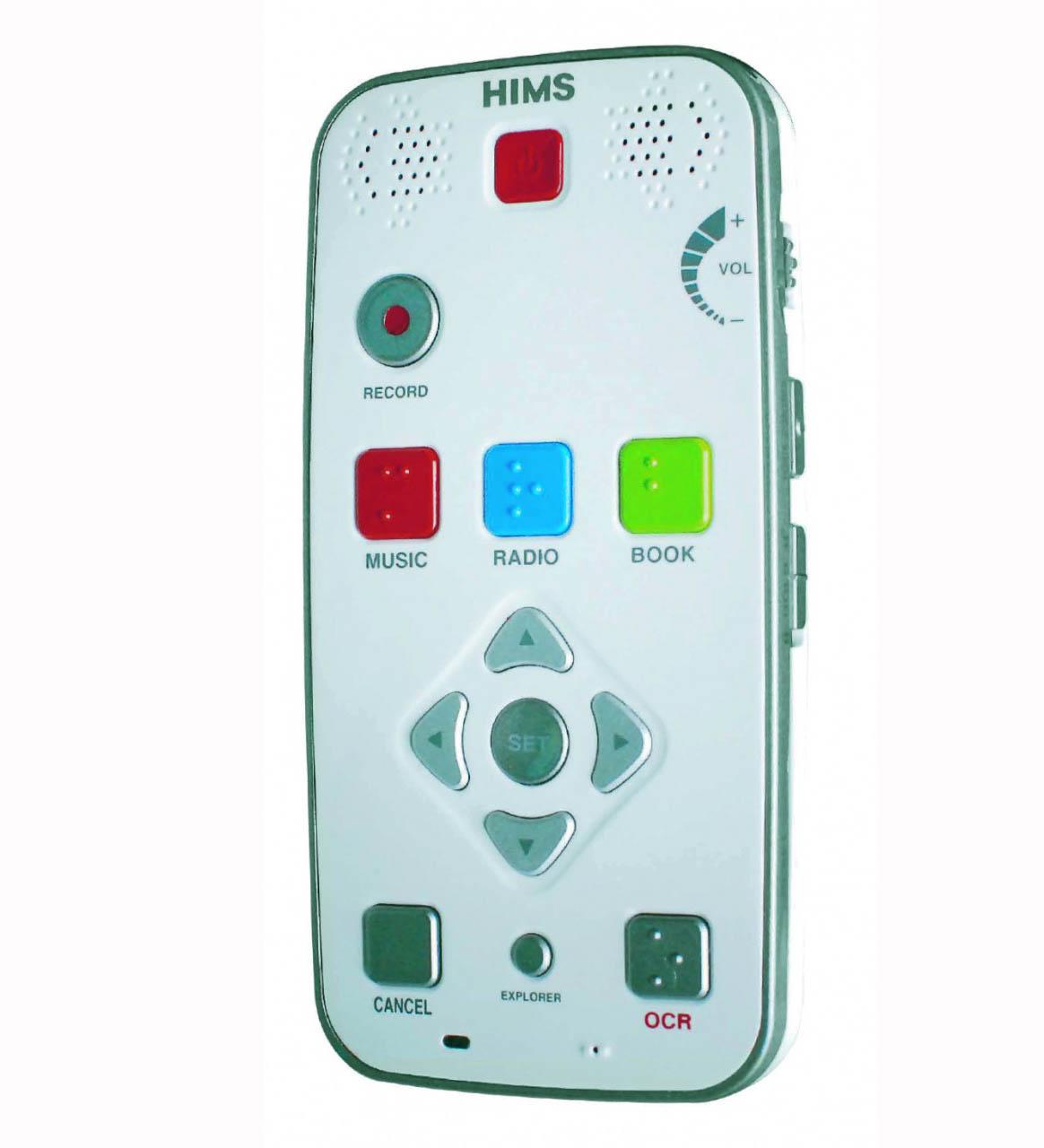 Description
Revolutionizing the OCR Multi-Player with OCR for Books, Music, Documents, Podcasts, Recording, DAISY and More!
Blaze EZ's DAISY and media support ensures endless hours of informatoin and entertainment at the touch of a button, including newspapers, books, documents, restaurant menus as well as DAISY and media content.
With built-in OCR and text-to-speech you can scan and read printed materials immediately or save them for reading at your leisure.
Key Features
Use Blaze EZ to OCR capture a menu, magazine article, library book, and more – all at the touch of a single button. The built-in auto-focus camera ensures a high-quality image for accurate OCR and text-to-speech
Three easy-access buttons with Braille letters "M", "R" and "B" give quick access to Music, Radio and Books. Above that a simple, easy-to-find record button, and below it a set of navigation buttons in the shape of a cross. At the bottom right corner, is a square button with a Braille letter "O" for OCR. A single press enters OCR mode and a second press will begin the capture and read process
Blaze EZ can read and play a variety of file including DAISY, TXT, BRL, MP3, MP4, WAV, WMA, WMV, OGG, ASF, AAC, AVI, FLAC, 3GP, MPG, M4A TXT, RTF, HTML, HTM, XML, DOC, DOCX, PDF, EPUB, FB2, PDF, and more…
Use the built-in WiFi in Blaze EZ to access online DAISY, e-books, podcasts, internet radio and more.
Record high-quality audio from internal microphone, external micrphone (not included) or stereo line-in.
Earn
0
reward points with this purchase
Add This Product To Your Wishlist
The item has been added to your basket