IBIS FHD Dual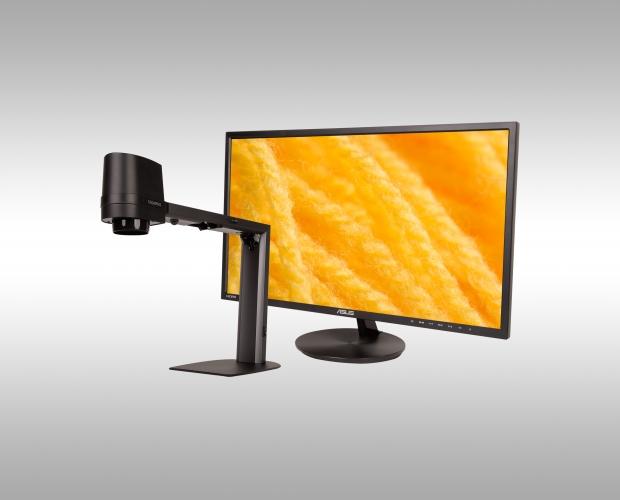 Description
The Ibis FHD is an ideal tool for users with low vision for use at home, at work or within an educational environment such as a school or university. It's predecessor, the Ibis HD, was a 720p camera with a seperate keypad, this unit is now 1080p and so has a much sharper image.
If you would just like the on-board camera controls, we do stock a unit called the IBIS FHD Special which doesn't come with a seperate keypad and only has the controls on the back of the camera.
The Ibis FHD is a portable and stylish solution that is extremely discreet - the device looks very similar to a desk lamp! The device is easy to set up and it only takes a few seconds to start actually using the Ibis HD - it connects to any monitor or screen with a HDMI or DVI connection. Just unfold the camera, plug it into a power socket, connect it to a HD monitor and you are ready to go!
Additionallty, this unit comes with built in software, and a USB 3.0 type connector to connect it to any modern computer to view the live image at up to 1920 x 1080p 60hz.
The controls for using this magnification aid are located on the back of the camera head as well as on a separate keypad. The buttons are extremely tactile and so are easy to use for any low vision user.
The Ibis has been designed to magnify text from printed documents such as books, newspapers, magazines, prescriptions and more. Due to the low magnification that is available it is possible to see the full page width and height of a page of A4 thus making it easy for uses to navigate magnified pages. As the IBIS FHD uses digital signals all the way from the camera to the monitor, the user will always see a sharp image even at low magnification.
Earn
0
reward points with this purchase
Add This Product To Your Wishlist
The item has been added to your basket