MaxTV glasses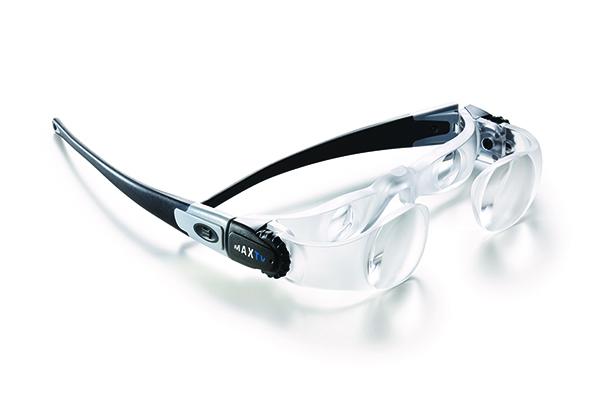 Description
Maximize the size of distant objects, such as TV screens, with the easy-to-fit, binocular, telescopic distance system - MaxTV® glasses!  
The MaxTV® glasses are hands-free, head-mounted glasses that provide 2.1x magnification AND can be adjusted so that each eye lens can be focused separately [±3 diopters], making the system adaptable to most wearers.  

The glasses will focus on objects from distances of 3 m [10 feet] to infinity, and are perfect for watching TV, sporting events, movies, theatre, bird watching, or any other distance viewing activity in which a magnified image would be helpful.

With flexible temples, MaxTV® glasses are a comfortable television viewing device.
Features:
Enables you to see the TV in double the size – particularly important when viewing small screens
Relaxed viewing at any distance through individual focusing
Lightweight, contemporary design; attractively priced solution
Comfortable to wear and will not slip down during use due to easily adjustable temples
Ideal for reading subtitles and all text on the screen
2.1x magnification
Earn
0
reward points with this purchase
Add This Product To Your Wishlist
The item has been added to your basket