Mezzo Vario 16" includes battery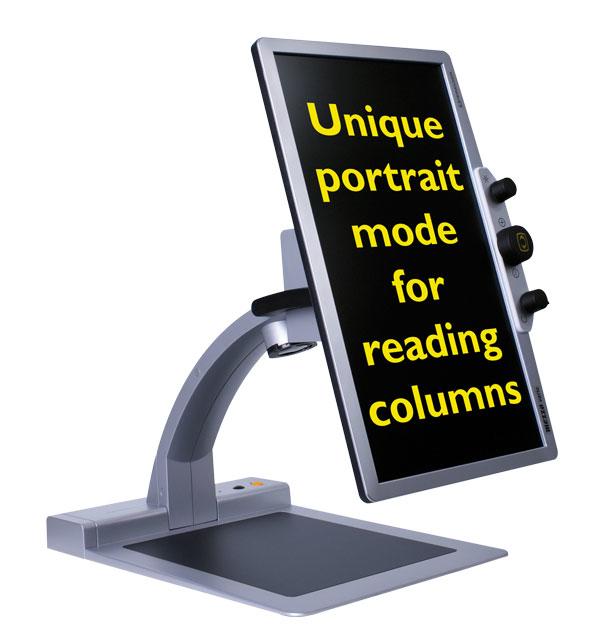 Description
The Mezzo Vario is a video magnifier that has been developed with the contemporary needs of the individual user in mind. The Mezzo Vario comes with either a 16", 20" or 24" HD screen. With magnification from 1 x all the way up to 100 x this magnifier is perfect for everyone. The Mezzo Vario has 5 colour modes including full-colour mode.
This unit has a rotating screen for easy column reading.
With Specialist NELE LED Lighting, there are no reflections - even on glossy documents.
Designed and made in Germany, this unit is stylish, sleek and modern. 
The Mezzo Vario folds flat for easy transportation and can come with an optional X/Y Table for easy navigation of documents. 
Key Features
Continuous zoom from 1x magnification to 100x magnification. (Dependant on screen size)
A space-saving video magnifier in HD quality.
Easy to transport, easy installation, easy operation.
Stylish, Sleek and Modern design.
A range of viewing modes available: full colour, black on white, white on black, green on black, yellow on blue and yellow on black.
16" version has a battery included. Optional carry case available.
Earn
0
reward points with this purchase
Add This Product To Your Wishlist
The item has been added to your basket