NuEyes Pro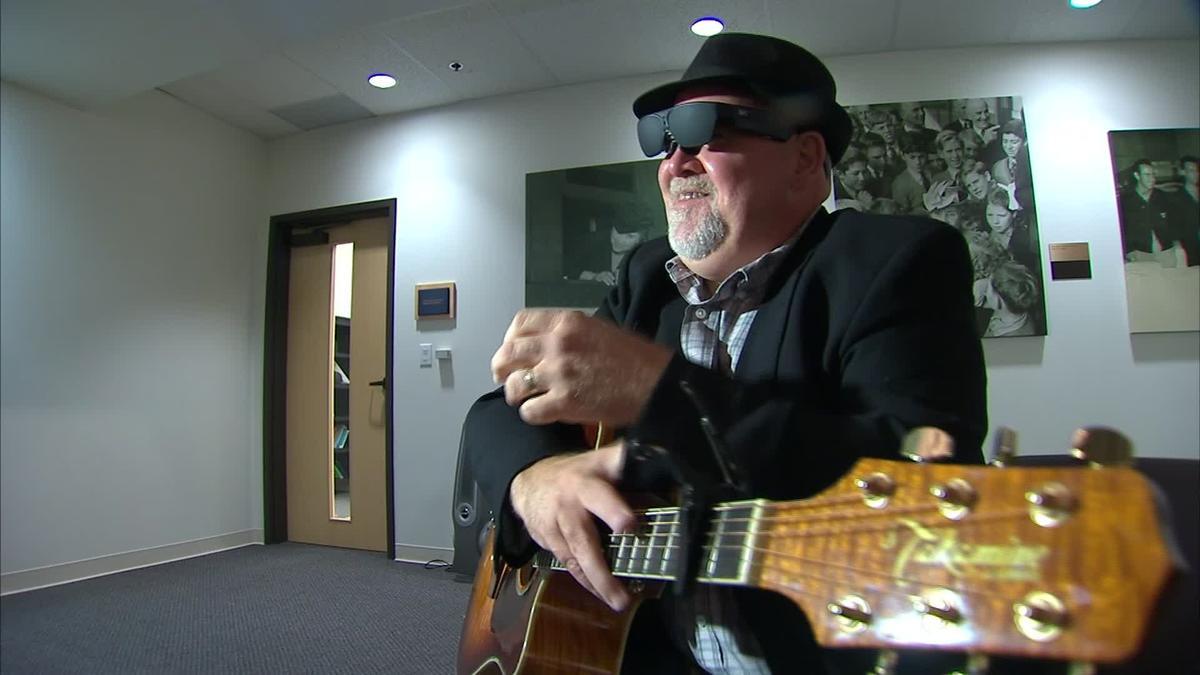 Description
NuEyes Pro is a wearable voice-activated video magnifier. It can magnify images you look at by up to 12 times - being close to your face it appears much larger too!
The NuEyes Pro is comfortable to wear for extended periods as it's very lightweight (only 125g).
These glasses are also 'Smart' because they have built in WiFi and so TV and Films can be streamed directly into the glasses.
These glasses have magnetically removable photochromatic lenses. This means they dim automatically in bright light, and return back to transparent again when the light dims.
Perfect for reading signs, watching outdoor events, working at a computer, or playing an instrument.
 Key Features:
Read and write using NuEyes
Watch TV and Movies
See the faces of loved ones
Continue hobbies such as reading music and playing cards
Regain visual independence
Variable Magnification from 1x-12x
Various contrast and 6 colour modes
Voice Activated
Lightweight Design
2-hour battery life (extendable to 10 hours with a battery pack)
OCR
Barcode and QR Scanner
To make sure that the NuEyes Pro is the right solution it would be useful to find out more about your eye condition and level of remaining vision. 
The information you provide will help us assess how well the NuEyes Pro could work for you or your loved one. Please call us on
01775 711 977 

or email info@visionaid.co.uk.
Earn
0
reward points with this purchase
Add This Product To Your Wishlist
The item has been added to your basket