Readit Software 4.0.4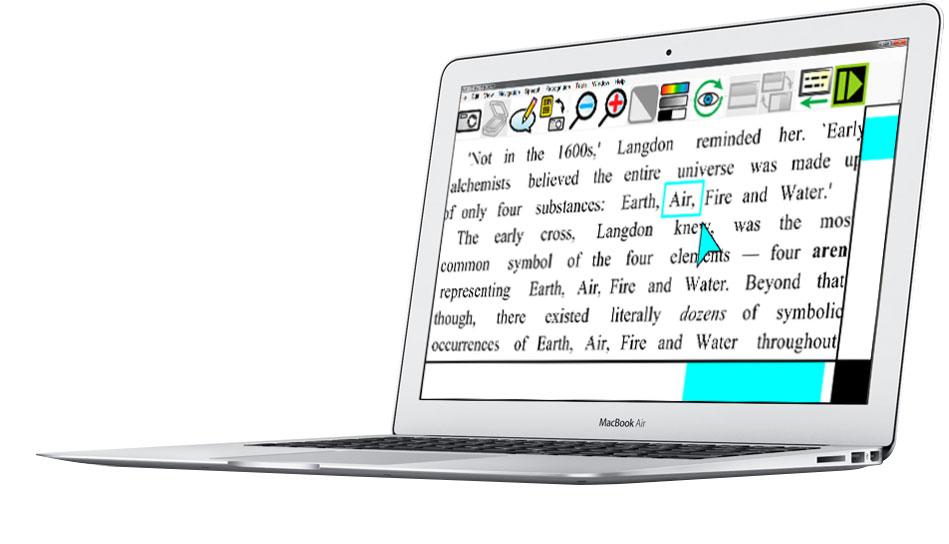 Description
Readit is a specially designed software package for low vision and blind users that allows them to quickly acquire or import their documents and then convert them into a viewing style or document format that makes them easier and faster to read.
This includes almost unlimited magnification level adjustment, two colour enhanced modes,line spacing adjustment, 6 viewing modes (visualisations), custom highlighting and many more.
Users can also have their documents read out loud in any one of 26 languages with the latest human sounding voices.
Documents are also instantly navigable by word, sentence, paragraph and page using keyboard shortcuts.
When purchased with the Readit Air or Readit Scholar HD, users can capture documents then store them on their PC, laptop or Mac* and never need the physical book or document again!
* Mac users must be running OS X 10.6 (Snow Leopard) or newer, together with a current version of Parallels, VMWare Fusion 4.0 or newer with Windows 7.
Earn
0
reward points with this purchase
Add This Product To Your Wishlist
The item has been added to your basket