Dolphin SuperNova Enterprise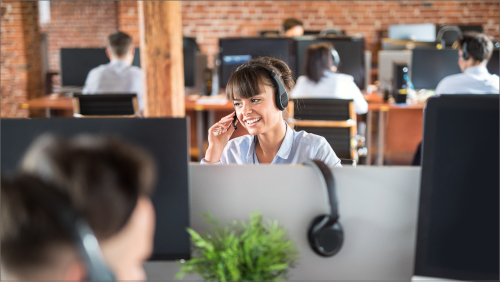 Description
A single, professional & verified solution for all visual needs
Magnifier & Screen Reader for remote access across Citrix and Remote Desktop Services
Deploy a single product to meet the needs of all your visually impaired users with SuperNova Enterprise. Screen magnifier, screen reader and braille display support are all included with unparalleled access to Citrix and Remote Desktop environments. We know it is critical to find reliable and trusted assistive technology solutions; so you can be reassured that SuperNova Enterprise is verified as Citrix Ready®.  Plus hundreds of network administrators in government, defence, banking and education already trust SuperNova Enterprise to enable their blind and partially sighted users to access their networks.
Summary
A single product to meet the needs of all your blind and partially sighted team members
Magnification, speech, screen reader and braille display support for Windows applications included
Remote access for installations via RDS and Citrix networks
Access to local and remote networks, thick and thin clients
One step unlock and activation for all workstations
12 month software maintenance agreement included
Crystal Clear Magnification
1.2 to 64 times magnification
True Font magnification means text always looks beautifully smooth.
8 magnifier views inc: full screen, split screen and a movable magnifying glass
Huge choice of large, high contrast mouse pointers.
High Contrast Colours
24 colour schemes each carefully designed to reduce glare and maximise comfort
Or users can create their own bespoke scheme, adjusting brightness, contrast or tint
Replace difficult to see colours with shades that users recognise
Multiple Monitor Support
Magnify on one, two or as many displays as clients require.
Multi-task with each magnified document on a separate screen
Project presentations original size to sighted audiences, keeping speaker notes magnified
Human Sounding Speech
Choice of high quality, human sounding synthesisers
Speak as you Type announces characters, words or both
Read from Here announces whole documents or web page with a single keystroke or mouse click.
Quick navigation keys skip users through web pages, Word docs and PDFs rapidly locating key elements
Item Finder speeds up navigating complex documents and web pages listing: Links, Headings, Comments and more
Screen Reader
Text style information announced inc: Fonts, sizes, colours, bold, italic, underline, subscript and superscript changes
Four Built-in Verbosity Schemes tell users about the types and states of over 60 kinds of controls
Dolphin Cursor explores the screen and controls the mouse from the keyboard.
Monitor Markers announce changes occurring elsewhere onscreen away from the cursor.
Braille
Supports 50+ literary and computer braille codes for beginners, language students and programmers.
Includes the new Unified English Braille Code alongside traditional Grade I Uncontracted and Grade II Contracted codes.
60+ braille displays supported
Available in 30+ Languages
Including:
English (Australia, South African, UK and US)
Arabic
Cantonese
Chinese Mandarin
Dutch
German
Russian
Earn
0
reward points with this purchase
Add This Product To Your Wishlist
The item has been added to your basket