Synapptic TV Box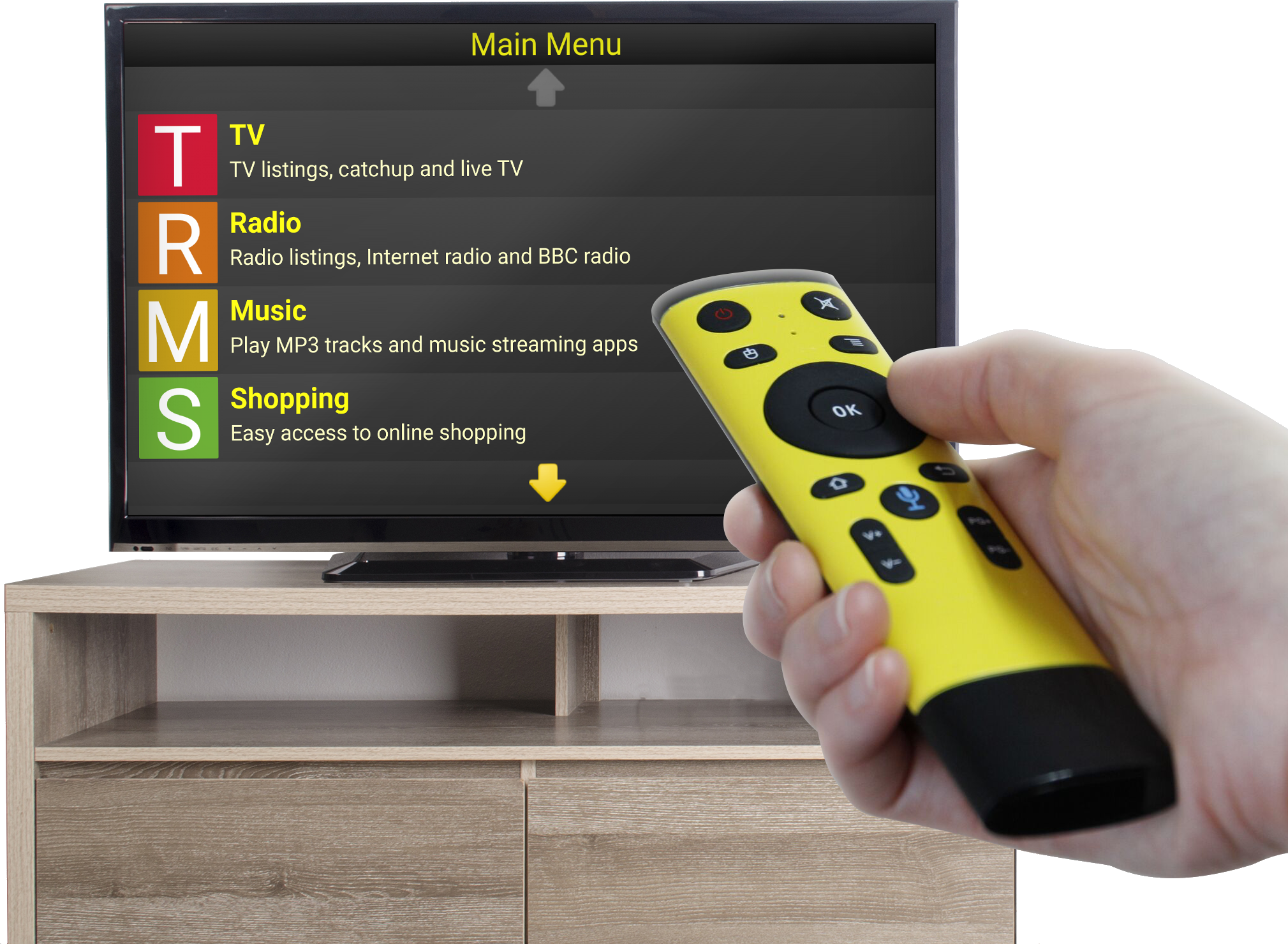 Description
An all-in-one accessible home entertainment, communication and online shopping system, designed to plug in to your TV. Ideal for keeping in touch with friends and family, catching up with TV & radio and shopping online. Super-size all features on the big screen! Comes with in-built speech, magnification and voice control as standard. Operated by remote control, Bluetooth keyboard or voice control. 
Quick Overview
All-in-one package with a full range of accessible entertainment, communication and online shopping features
Ideal for searching TV and radio listings, watching Netflix, catching up with iPlayer, easy online shopping, searching the Internet, and keeping in touch through Facebook and email
In-built speech and magnification makes the Synapptic TV Box ideal for any level of sight loss and can evolve with you if your sight changes
Clear, simple menus make navigation easy and intuitive
You will need an HDMI connection on your TV, Wifi access for some features and a TV licence for viewing BBC channels 
Note: TV not included. Some third-party audio and movie services like Spotify and Netflix may require a paid subscription.
Earn
0
reward points with this purchase
Add This Product To Your Wishlist
The item has been added to your basket