Dr. Janet Gray – Rare form of glaucoma sufferer uses OrCam MyEye to increase independence and "freedom" in professional life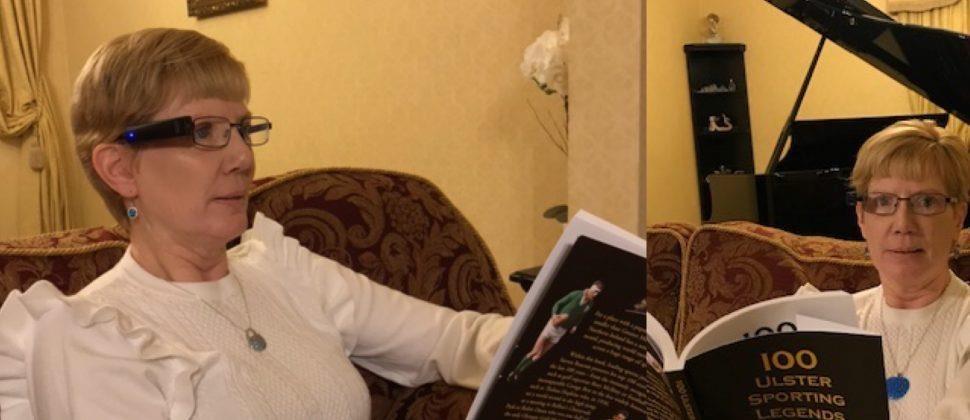 Losing her sight at just 21 years of age has not stopped Janet Gray of County Down in Northern Ireland from achieving her water skiing aspirations. In fact, Janet's diagnosis spurred her on to succeed and she is now both a World Record Holder and Disabled Water Ski Champion, as well as a successful professional, holding a place as an independent member of the Northern Ireland Policing Board.
Janet loses her sight at 21


Janet's sight started to deteriorate when she was 15 years old, due to a rare form of glaucoma. She completely lost her sight when she was 21 years old, suffering from the same hereditary condition as her father and brother.
From sight loss to World Record Holder
Previously a lifeguard and swimming coach, Janet was determined not to let her diagnosis get in the way of her love of water sports. After losing her sight, Janet took up water skiing and through sheer determination of following her dreams, she succeeded in becoming the World Water Ski Disabled Champion in 1999, 2001 and 2003.
In 2004, she survived a near fatal accident in Florida. Defying doctors' predictions that she'd never walk again, Janet went on to win the World Championships one more time, in 2007.
Following her international successes, Janet was honoured by becoming a Freeman of the City of Lisburn in Northern Ireland. Consequently, Janet became the first blind councillor in Northern Ireland, serving on the local council for five years. She was then appointed as an independent member of the Northern Ireland Policing Board. Janet has not allowed her blind condition to hold her back in achieving her successes, and her resilience and inner strength have defined her career and personal achievements.
Janet's new life with the OrCam MyEye
As an independent member of the Northern Ireland Policing Board, Janet and its other members have a range of legislative duties to meet and hold the Chief Constable to account for the delivery of the policing service. Recognising the immense value of the OrCam MyEye to Janet and her work, the Northern Ireland Policing Board decided to provide her with funding for the assistive technology device.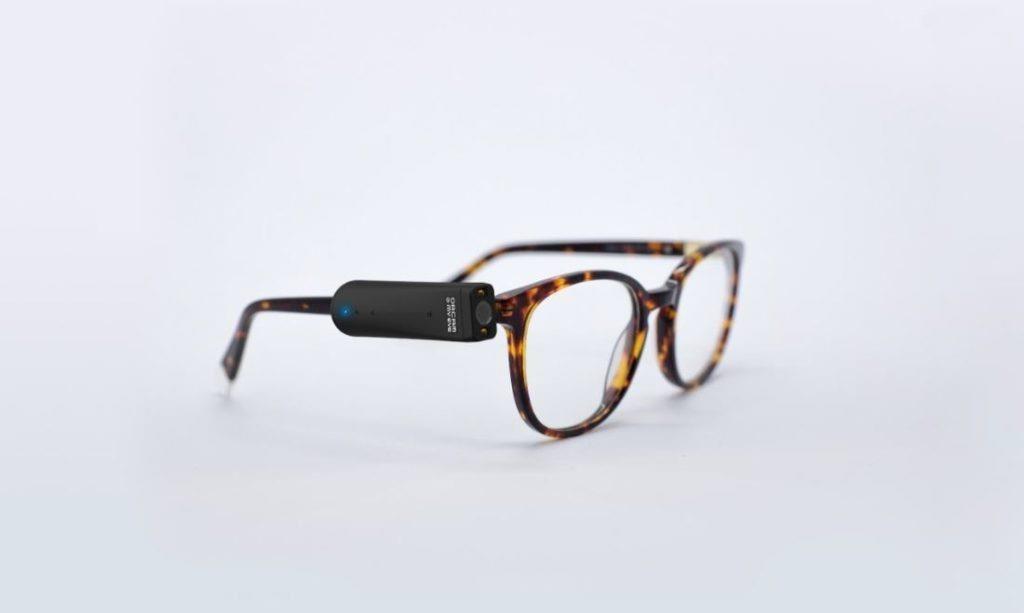 Since September 2020, Janet has been using the OrCam MyEye to increase her independence and support her professional life. The device allows her to instantly read documents in hardcopy and digitally from a computer, iPad or phone, at home or in meetings. The OrCam MyEye works completely offline and does not store any of the text she reads. This design ensures complete data privacy, which is of paramount importance as Janet often reads highly confidential and sensitive documents in her day to day work.
Janet has also found that, with the OrCam MyEye, her disability becomes less conspicuous during meetings, as she can also now read presentations or information at the same time as other board members.
The device's special facial recognition feature helps Janet in meetings to ascertain which of her fellow board members are present and where they are seated in the room, ensuring that she can address her colleagues as seamlessly as if she were sighted. But, importantly for Janet, she can also disable the feature so that it doesn't interfere with the meeting after their introductions. This has further enhanced her ability to independently navigate meetings.



Janet explains: "The OrCam MyEye is amazing. It gives me the freedom to read my own letters, documents, papers, bank statements and also digital text on any screen. It's an incredible device and my colleagues, friends and family are genuinely amazed by it. It's very discreet, versatile, easy to operate and helps improve my independence in everyday life."
Janet concludes: "The OrCam technology has greatly enhanced my quality of life."