New - OrCam Learn DSA
As OrCam's chosen partner we're excited to announce the launch of a new learning tool to empower higher education students with learning and reading challenges - OrCam Learn DSA! This DSA-approved solution allows students to read and learn independently whilst improving overall confidence in an education setting.
"We're delighted to be partnering with OrCam Technologies to launch the OrCam Learn DSA. We've been supporting students with learning challenges for over 25 years and the OrCam Learn DSA is the biggest single advancement in text-to-speech assistive technology. We're so excited to see the positive impact this is going to have in supporting higher education students through their education" said Ellis Ellis, our Managing Director here at VisionAid Technologies. "We've seen students struggling with other handheld text-to-speech audio devices and the difference when students use an OrCam Learn DSA is truly remarkable and incredibly empowering for them".
OrCam Learn DSA is a wireless lightweight pen-sized device with an intuitive point-and-click operation. It features two precision laser guidance options, allowing students to read a whole A4 page of text with a single click, or to target a specific word in the text; saving time and supporting comprehension when studying. It can easily read text from textbooks, digital screens, or signs for navigating around new environments through instant text-to-speech feedback.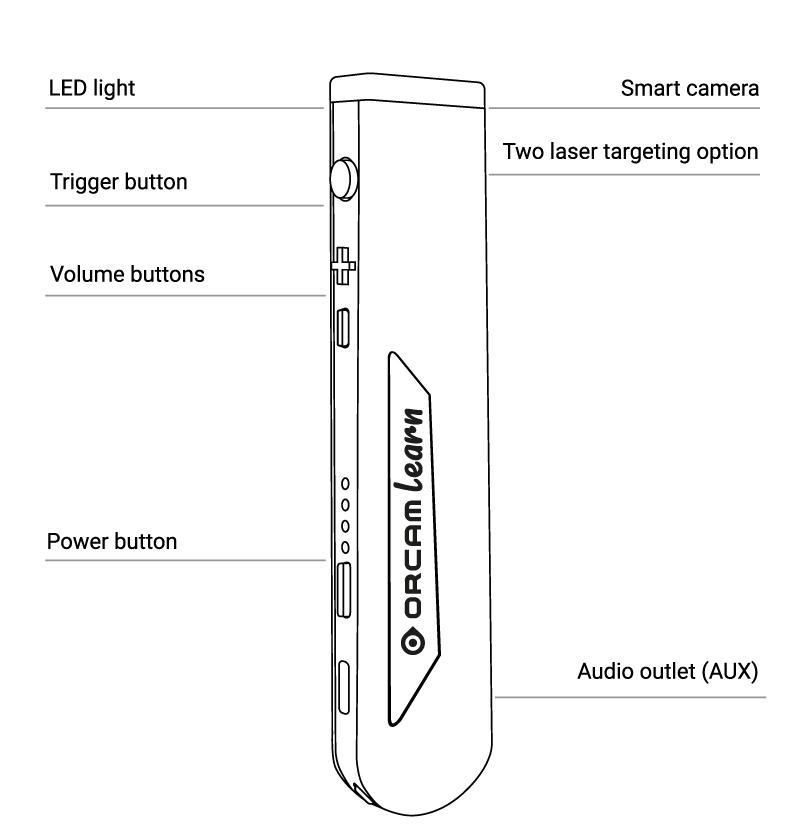 The solution comes with a reading pace feature. It can match a student's desired pace of reading and can also be paused between words to allow the user to get the most out of their text. It can also be used in 'Exam Mode' which ensures there is no possibility of any Wi-Fi, cloud, or Bluetooth connectivity.
OrCam Learn DSA is exclusively available through us, please do be in touch if you have any questions!
We feature in AT Today - read more here!