Super Sight, Super Assistive Technology; IrisVision Live
When football returns, two Saints supporters will be able to watch their favourite sport like never before thanks to the IrisVision Live.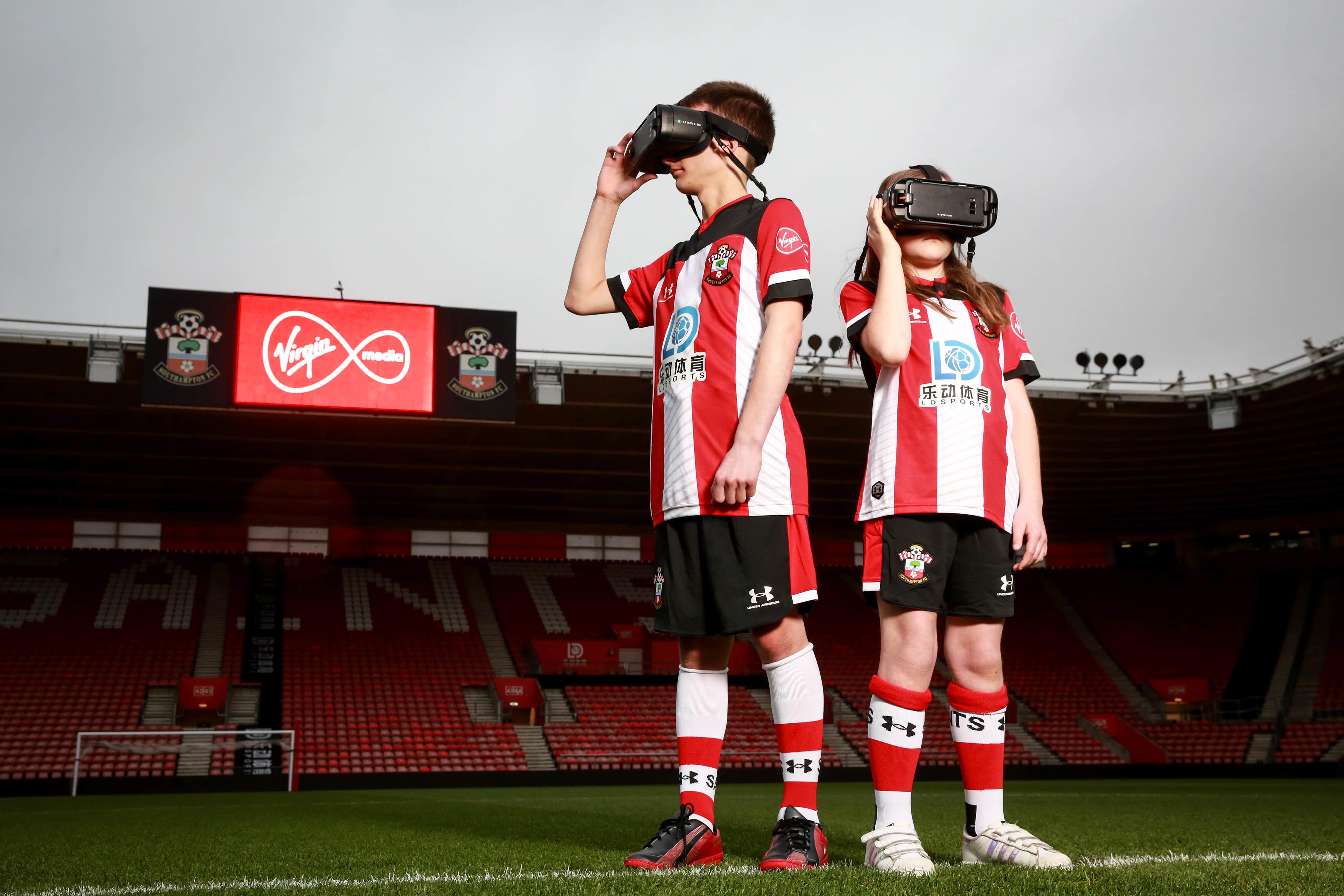 At the start of 2020 we began working with Virgin Media and Southampton FC to surprise some visually impaired fans with innovative wearable technology. We hoped that we would be able to find a solution that would enable two young people to watch their favourite team, the Saints, in a way that they'd never been able to before.
Today, we're finally able to share the video that shows some of the journey we've been on with Florence and Joshua. Pre coronavirus the plan had been for Florence and Joshua to be gifted their IrisVision's when they were to play Manchester City in April. Instead they were delivered in large red boxes to their homes'.
Our Unique Approach
Our managing Director, Ellis Ellis, has been involved alongside Ben Ross, our Solutions Specialist. He highlights that "Being a family owned and run business we really care about finding the best possible solution to help each individual, wherever it might come from. It was a pleasure to evaluate Joshua and Florence's specific requirements and we hope they'll benefit enormously from this life-changing technology."
Beyond watching football...
The IrisVision has given Florence, not only the ability to watch her favourite game but also the chance to watch TV alongside her parents, something many of us take for granted.
Post Corona Virus
It is exciting to think that, for Florence and Joshua, 'when football is able to return it will mean more than simply getting their favourite sport back - it will be the first time they are able to watch it properly' inews. We do hope they are able to be mascots for the game with Manchester City in the future.
What is the IrisVision and how does it work?
The IrisVision is breakthrough low vision technology that can allow those with a visual impairment to watch football, TV, see family and friend's faces, cook, play music etc. again. It is an easy-to-use headset that allows you to regain or retain independence. The IrisVision Live magnifies whatever you look at through its lightweight headset, whether distant or near, and the image is shown in front of your eyes on a large screen. Demonstrations have proven that for many users this helps compensate for both central (Macular Degeneration) and peripheral (Retinitis Pigmentosa) vision loss extremely effectively. It even converts printed text to speech, allows users to watch YouTube videos directly via a WiFi connection and responds to voice commands.
For more information on the IrisVision or to book a free no obligation online demonstration, complete this form or call us on 01775 711977.
Read more about our collaboration with Virgin Media and Southampton FC:
To find out more information about IrisVision Live, please see our website, or IrisVision's.